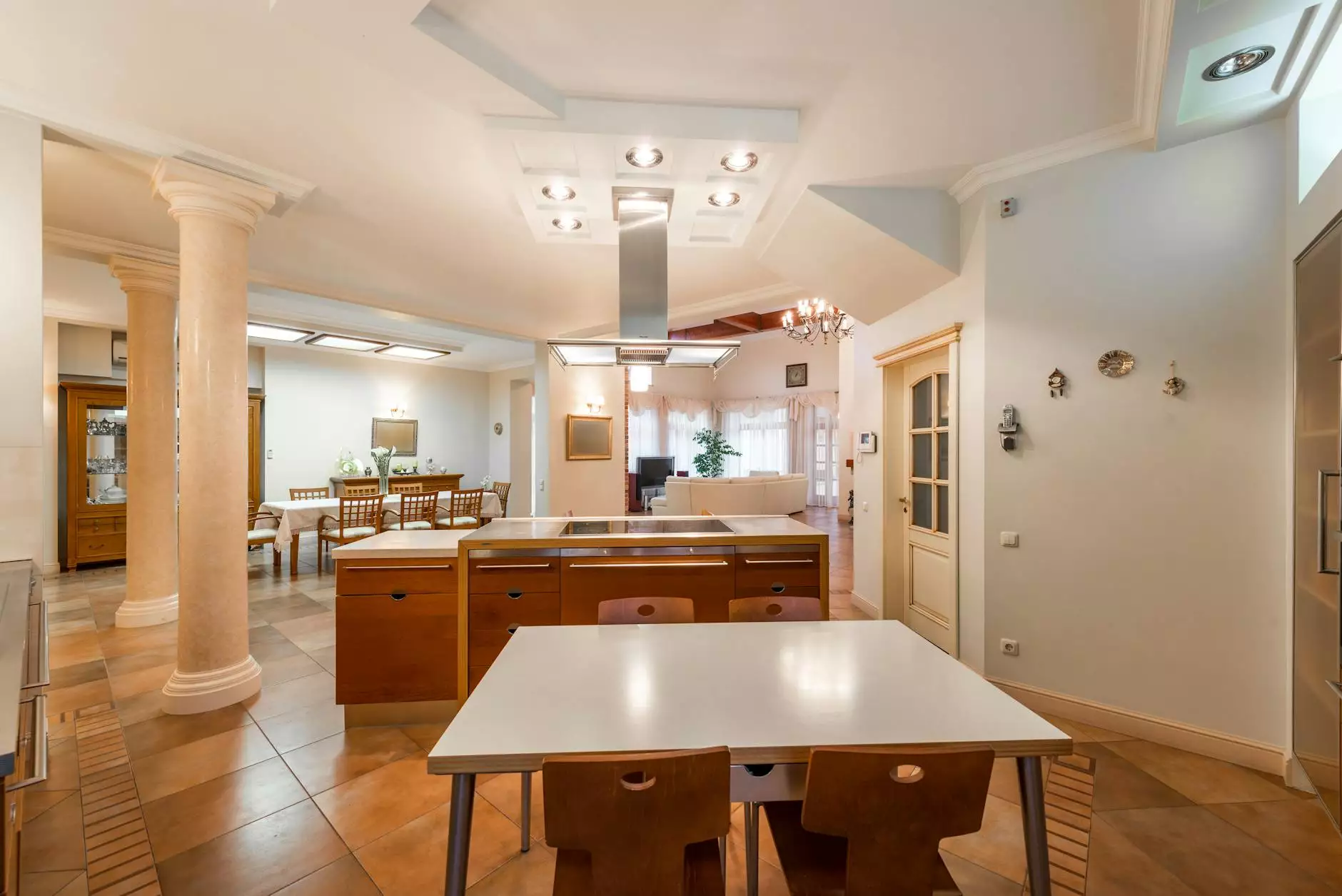 Welcome to Kitchen Remodeling Cleveland Ohio, your premier destination for professional restaurant flooring solutions in Cleveland and surrounding areas. With years of experience in the home remodeling industry, we take pride in delivering high-end concrete and epoxy coatings that transform restaurant and retail spaces, adding durability, functionality, and aesthetic appeal.
Why Choose Our Restaurant Flooring Solutions?
When it comes to restaurant flooring, the right choice can make all the difference. At Kitchen Remodeling Cleveland Ohio, we understand the unique challenges that restaurants and retail spaces face, such as heavy foot traffic, spills, and the need for a clean and inviting environment. That's why we offer top-quality concrete and epoxy coatings that are specifically designed to meet these demands.
High-Quality Materials
Our restaurant flooring solutions are built to last. We only work with the highest quality materials to ensure durability and longevity. Our concrete coatings are made from a blend of premium ingredients, maximizing strength and resistance to wear and tear. The epoxy coatings we use are high-performance and offer exceptional protection against spills, stains, and impacts.
Customizable Designs
No two restaurants are the same, and we believe that your flooring should reflect the unique character of your establishment. Our team of expert designers will work closely with you to understand your vision and create a customized flooring solution that aligns with your brand and enhances the overall ambiance of your space. Whether you prefer a modern and polished concrete look or a vibrant epoxy finish, we have the expertise to bring your ideas to life.
Enhanced Safety
Restaurant environments can be potentially hazardous, with the risk of slips and falls. Our restaurant flooring solutions prioritize safety by incorporating anti-slip properties, reducing the chance of accidents. Our coatings are also resistant to chemicals and moisture, ensuring a hygienic and easy-to-clean surface that promotes a safe and healthy environment for both your staff and patrons.
Eco-Friendly Options
As a responsible home improvement company, we strive to provide eco-friendly solutions. Our concrete and epoxy coatings are low VOC (volatile organic compound) and contain minimal harmful emissions, making them not only safe for the environment but also for the indoor air quality of your restaurant. By choosing our sustainable flooring options, you can contribute to a greener future without compromising on quality.
Our Process
At Kitchen Remodeling Cleveland Ohio, we believe in a seamless and hassle-free experience for our clients. When you choose us for your restaurant flooring needs, here's what you can expect:
Initial Consultation: We'll start by understanding your requirements, budget, and preferences. Our team will guide you through the available options and provide professional advice to help you make an informed decision.
Customized Design: Once we have a clear understanding of your needs, our designers will create a personalized design plan that perfectly combines functionality and aesthetics. We'll consider factors like color schemes, patterns, and texture to create a visually stunning flooring solution.
Surface Preparation: Before applying the coatings, our skilled technicians will properly prepare your restaurant's floor. This may involve cleaning, repairing any damages, and ensuring a smooth surface for optimal results.
Coating Application: Using advanced equipment and techniques, our experienced team will apply the chosen coating system with precision and attention to detail. We'll ensure an even application that covers every inch of your restaurant floor.
Curing and Quality Check: After the application, we'll let the coatings cure to achieve their full strength. Our team will conduct a thorough quality check to ensure that the final result meets our high standards and exceeds your expectations.
Long-Term Maintenance: We provide valuable guidance on the proper maintenance of your new restaurant flooring. With regular care and cleaning, you can extend its lifespan and maintain its beauty for years to come.
Contact Us Today
Ready to transform your restaurant or retail space with top-quality concrete and epoxy coatings? Contact Kitchen Remodeling Cleveland Ohio today to schedule a consultation. Our team of experts is here to answer any questions you may have and guide you through the entire process. Don't settle for subpar flooring solutions when you can have the best. Take the first step towards enhancing the appeal and functionality of your restaurant now!