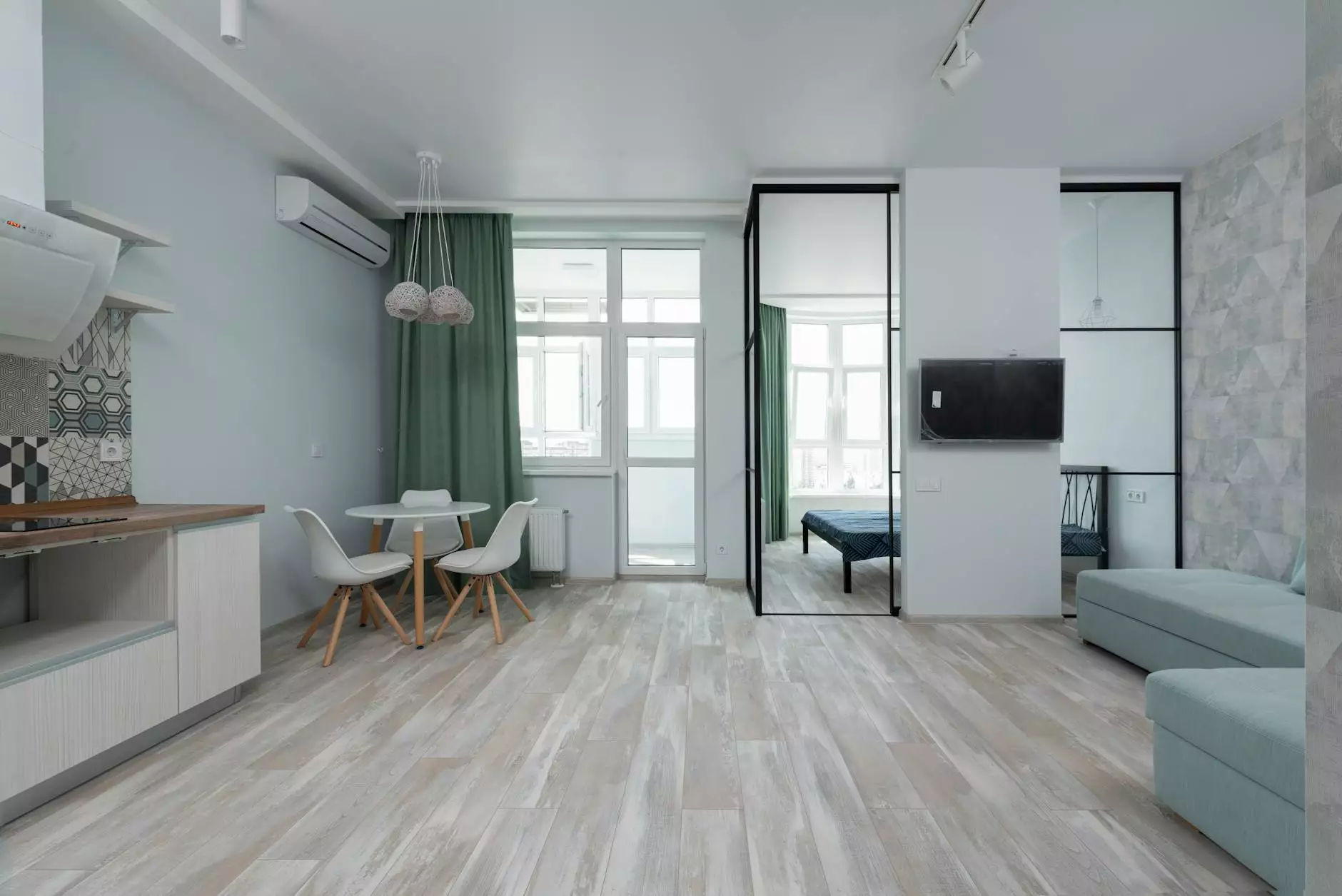 Welcome to the comprehensive guide comparing epoxy and polyurethane coatings for garage floors. Kitchen Remodeling Cleveland Ohio brings you detailed information about these two popular options, so you can make an informed decision for your home improvement and maintenance needs.
The Importance of Garage Floor Coatings
Your garage floor undergoes heavy wear and tear from vehicles, foot traffic, and various activities. Adding a protective coating not only enhances the appearance of your garage but also extends the lifespan of your floor. Epoxy and polyurethane coatings are designed to provide durability, protection against stains, chemicals, and abrasions, and can significantly transform the space.
Epoxy Coatings: Strength and Versatility
Epoxy coatings have gained popularity for their exceptional strength and versatility. They consist of two main components - resins and hardeners - that chemically react to form a strong bond with your garage floor. Here are some key advantages of using epoxy coatings:
Durability: Epoxy coatings are extremely durable and resistant to impacts, stains, chemicals, and abrasions. They can withstand heavy loads and are ideal for high-traffic areas.
Seamless and Smooth Finish: Epoxy creates a smooth and seamless surface, which is easy to clean and maintain. It eliminates dust and dirt buildup and provides a professional look to your garage.
Stain and Chemical Resistance: Epoxy coatings are highly resistant to oil, grease, automotive fluids, and other chemicals commonly found in garages. They prevent stains and keep your floor looking pristine.
Customization Options: Epoxy coatings come in a wide range of colors, finishes, and patterns, allowing you to create a unique and personalized garage floor that matches your style.
Polyurethane Coatings: Flexibility and Protection
Polyurethane coatings offer excellent flexibility and superior protection to your garage floor. They are typically used as a topcoat over epoxy or other base coatings. Let's explore the benefits of using polyurethane coatings:
Flexibility: Polyurethane coatings provide more flexibility compared to epoxy, allowing them to withstand the natural movement of concrete without cracking or peeling. They are ideal for areas with temperature fluctuations.
UV Resistance: Polyurethane coatings have excellent UV resistance, making them an ideal choice for garage floors exposed to sunlight. They prevent yellowing and maintain the color and finish for a longer time.
Chemical Resistance: Polyurethane coatings are highly resistant to chemicals and can tolerate exposure to oil, gasoline, and other substances. They offer a reliable barrier against stains and spills.
Enhanced Protection: Polyurethane coatings add an extra layer of protection to your epoxy or base coating, increasing its lifespan and improving its resistance to wear, scuffs, and scratches.
Choosing the Right Coating for Your Garage
Now that you understand the benefits of epoxy and polyurethane coatings, it's important to decide which option best suits your specific requirements. Here are some factors to consider when choosing the right coating for your garage:
1. Durability and Longevity
If you are looking for maximum durability and long-term performance, epoxy coatings are an excellent choice. They can withstand heavy use and provide a long-lasting surface that resists wear and chemical damage.
2. Flexibility and UV Resistance
If your garage is exposed to frequent temperature changes or receives significant sunlight, polyurethane coatings offer the necessary flexibility and UV resistance to prevent cracking and color fading. They are ideal for climates with extreme temperature variations.
3. Aesthetic Appeal
Both epoxy and polyurethane coatings offer customization options to enhance the visual appeal of your garage floor. Consider the colors, finishes, and patterns available for each coating type and choose the one that aligns with your aesthetic preferences.
4. Budget and Maintenance
Take into account your budget and maintenance capabilities when making a decision. Epoxy coatings are typically more affordable and require minimal maintenance, while polyurethane coatings may require periodic reapplication for optimal protection.
Conclusion
In summary, both epoxy and polyurethane coatings provide excellent benefits for garage floors. Epoxy is renowned for its durability, seamless finish, and chemical resistance, while polyurethane offers flexibility, UV resistance, and enhanced protection. The choice ultimately depends on your specific requirements, budget, and aesthetic preferences.
Kitchen Remodeling Cleveland Ohio is here to assist you in making the best decision for your garage floor. We offer professional installation services and a wide range of coating options. Contact us today to discuss your needs and transform your garage into a functional and visually appealing space.