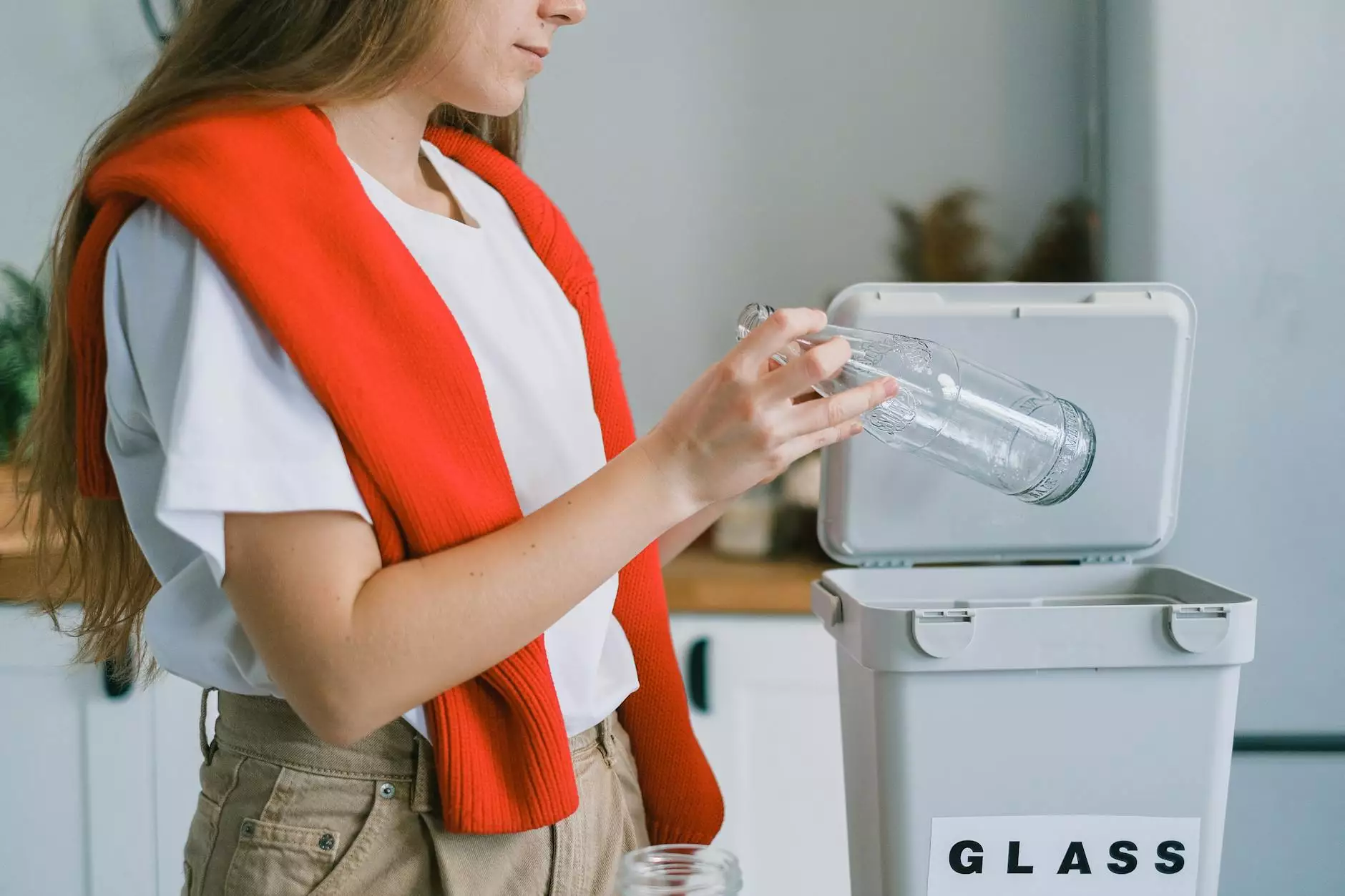 The Importance of Proper Concrete Cleaning
Concrete is a durable and versatile material commonly used in various areas, such as driveways, patios, sidewalks, and garage floors. However, over time, concrete surfaces can accumulate dirt, grime, and stubborn stains that can detract from the overall appearance of your home. Regular maintenance and proper cleaning are essential to keep your concrete surfaces looking their best.
Types of Concrete Stains
Concrete stains can be broadly categorized into two types: organic stains and mineral stains.
Organic Stains
Organic stains on concrete are usually caused by natural materials such as leaves, grass, oil, grease, or food spills. These stains can leave unsightly marks and require specific cleaning techniques to remove them effectively.
Mineral Stains
Mineral stains, on the other hand, occur when minerals from hard water or rusty pipes come into contact with concrete. These stains typically appear as white or reddish-brown deposits on the surface of the concrete. Cleaning mineral stains requires different approaches compared to organic stains.
Effective Methods for Cleaning Concrete
When it comes to cleaning concrete, there are several methods that you can utilize depending on the type and intensity of the stains. Here are some effective approaches:
1. Pressure Washing
Pressure washing is an excellent method to clean large flat areas like driveways or patios. It utilizes high-pressure water to remove dirt, grime, and stains from the surface of the concrete. However, it's essential to adjust the pressure settings appropriately to prevent damage to the concrete.
2. Chemical Cleaners
Chemical cleaners specifically formulated for concrete cleaning can be highly effective in removing both organic and mineral stains. Before applying any chemical cleaner, it's crucial to read and follow the manufacturer's instructions carefully. Additionally, ensure that the chosen product is suitable for the type of stain you are dealing with.
3. Natural Cleaning Solutions
For environmentally-friendly and cost-effective solutions, you can consider using natural cleaning agents like baking soda, vinegar, or hydrogen peroxide. These substances can be combined with water to create a cleaning solution that is safe for your concrete surfaces.
4. Stain-Specific Treatments
Certain types of stains require specialized treatments. For instance, oil or grease stains can be soaked up using absorbent materials like cat litter or sawdust, followed by a gentle scrub with a mild detergent. Rust stains, on the other hand, may require a rust remover specifically designed for concrete surfaces.
Maintenance Tips for Long-lasting Results
To maintain the cleanliness and integrity of your concrete surfaces, consider these valuable tips:
1. Regular Sweeping and Spot Cleaning
Regularly sweep your concrete surfaces to remove loose dirt and debris. Address spills or stains immediately by spot cleaning with a suitable cleaner to prevent them from settling and becoming stubborn stains.
2. Avoid Harsh Chemicals and Tools
When cleaning your concrete surfaces, avoid using harsh chemicals or abrasive tools that can potentially damage the material. Opt for gentle cleaning agents and soft brushes or mops instead.
3. Sealants and Protective Coatings
Consider applying a sealant or protective coating to your concrete surfaces after cleaning. These products create a barrier that helps prevent future staining and makes cleaning easier.
4. Professional Cleaning Services
If you prefer to leave the cleaning to the experts, Kitchen Remodeling Cleveland Ohio offers professional concrete cleaning services. Our experienced team utilizes advanced techniques and high-quality products to ensure your concrete surfaces shine.
Transform Your Concrete with Proper Cleaning
Don't let stained or dirty concrete detract from the beauty of your home. By applying the proper cleaning methods and following maintenance tips, you can restore your concrete surfaces and enjoy a cleaner, more attractive space. Kitchen Remodeling Cleveland Ohio is here to guide you through the process and help you achieve remarkable results. Contact us today to learn more about our concrete cleaning services!