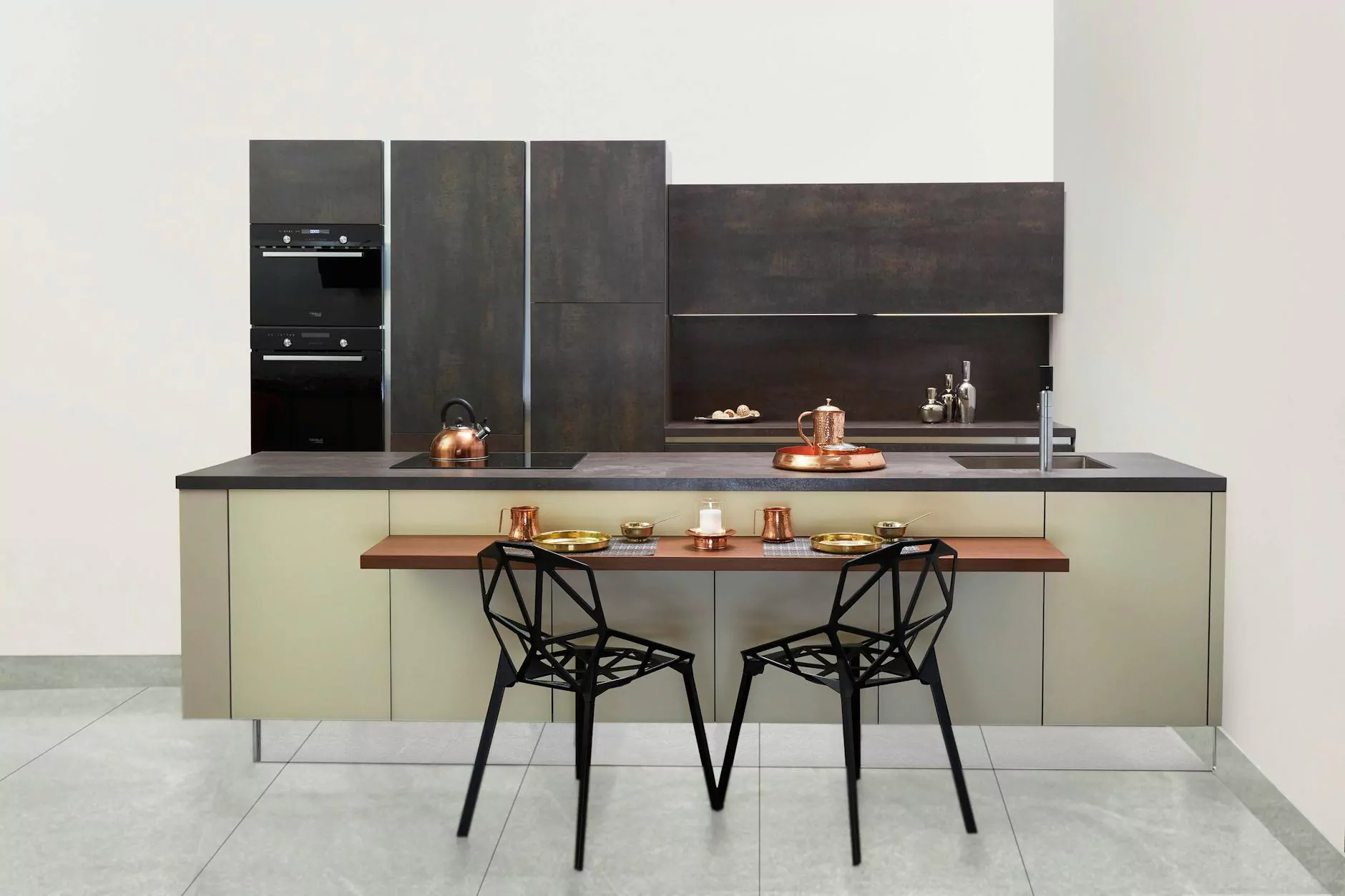 Enhance Your Space with Concrete Overlays
Are you looking to give your concrete surfaces a fresh and vibrant new look? Look no further! At Kitchen Remodeling Cleveland Ohio, we specialize in adding colors and textures to existing concrete, providing you with a stunning transformation for your home. Our professional team of experts has the knowledge and experience to create beautiful concrete overlays that will exceed your expectations.
The Benefits of Concrete Overlays
Concrete overlays offer numerous benefits for homeowners who want to upgrade their existing concrete surfaces. Here are some of the advantages:
1. Enhanced Aesthetics
Adding colors and textures to your concrete can completely change the overall aesthetics of your space. Say goodbye to dull and boring concrete and hello to a vibrant and inviting atmosphere. Our team will work closely with you to choose the perfect colors and textures that match your style and preferences.
2. Increased Durability
Concrete overlays not only improve the appearance of your concrete but also add a layer of protection. By applying a high-quality overlay, we can enhance the durability of your concrete, making it more resistant to wear, stains, and cracks. This ensures that your newly transformed concrete will stand the test of time.
3. Cost-Effective Solution
Opting for concrete overlays is a cost-effective alternative to completely replacing your existing concrete. It allows you to achieve the desired look without breaking the bank. Our team is dedicated to providing top-notch services at affordable prices, ensuring that you get the best value for your investment.
Our Process
At Kitchen Remodeling Cleveland Ohio, we follow a meticulous process to ensure a seamless and successful transformation of your existing concrete. Here is an overview of our process:
1. Site Visit and Consultation
Our team will visit your property to assess the condition of your existing concrete and discuss your design preferences. We will provide expert recommendations on colors, textures, and patterns that will best suit your needs.
2. Surface Preparation
Before applying the concrete overlay, we will thoroughly clean and prepare the surface to ensure proper adhesion. This step involves removing any existing coatings, dirt, or debris and repairing any cracks or imperfections.
3. Application of Concrete Overlay
Using our expertise and state-of-the-art equipment, we will carefully apply the concrete overlay to your existing surface. Our skilled technicians will ensure smooth and even coverage, taking care of every detail to achieve the desired result.
4. Finishing Touches
Once the overlay is applied, we will add the finishing touches to enhance the overall appearance. This may include sealing the concrete, adding decorative elements, or applying a protective coating to prolong the lifespan of your newly transformed surface.
Contact Us for Professional Home Improvement Services
If you are looking to add colors and textures to your existing concrete, Kitchen Remodeling Cleveland Ohio is here to help. With our exceptional expertise and dedication to customer satisfaction, we guarantee outstanding results that will elevate the look of your space. Contact us today to schedule a consultation and let us bring your concrete vision to life!